Welcome to Meadowbrook Middle School
12320 Meadowbrook Lane, Poway, CA 92064
Phone: 858-748-0802 Fax: 858-679-0149
Attendance Hotline: 858-679-2610
Normal Office Hours: 7am to 3:30pm M,W,Th,F
8:30am to 3:30pm Tuesdays
Principal: Dr. Miguel Carrillo
Principal's Welcome Message - click here
Mustang Monthly Awareness
Highlights about Meadowbrook
ANNOUNCEMENTS
---
FOOD DRIVE

Sponsored by PTSA and Student Services
---
MEF Pizza Fundraiser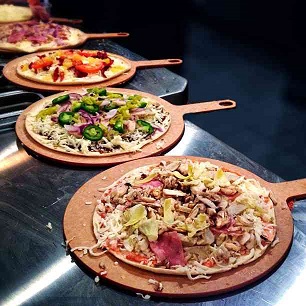 Hungry for Pizza? MEF is sponsoring a Fundraiser at PizzaRev Friday September 30th from 11:00am to 9:00pm. Click Here for more information!
---
Parrent @ccess into the Classroom
As a Poway Unified student and parent, you have access to many resources which support the learning process. In order to access these resources, you will use our PUSD Portal site called MyPLAN.powayusd.com. Click Here for more information on how to access and use MyPlan.
---
Parent-Teacher Conference Week Schedule
October 10 - October 14
---
Star Wars Rogue One Ticket sales will go LIVE on September 20th. This is Opening Weekend!For More Information CLICK HERE and HERE
---
Race Day Party and Auction Fundraiser
Sponsored by MEF
at Stoneridge Country Club
6:30pm November Join us for a fun evening
---
5th Grade Parent Night March
---
Club Info

Math Club | Science Olympiad
| Chess Club (Library- Lunches-Tuesdays-open to all!)
---
KINDNESS STARTS HERE
Students, staff, and parents…we have kicked off our Community of Kindness campaign.
Students and Parents:
The Mustang Market is restocked with Community of Kindness Shirts. We have youth and adult sizes in the round neck style for $10 and ladies sizes in the v-neck style for $12. Get yours before they sell out!
---
Parents, Perplexed by the new Math?
Help is on the way for homework!
---
BOXTOPS: The easy way to earn money for your school! Support your school without having to spend any additional money. All you need to do is clip BOX TOPS from the products you already purchase, place it in a Ziploc Bag or envelope and save it for drop it off at the front office next school year.
PRODUCTS: Did you know that BOXTOPS labels do not just appear on cereal boxes? It is also on
snacks and juices, tableware, waste bags, frozen meals, bakeware and many more! For a list of all the products, Click Here
BONUS BOX TOPS: Earn BIG money with bonus cash and sweepstakes. Click here for more information.
---

California Gold Ribbon School Award.
State Superintendent of Public Instruction Tom Torlakson named Meadowbrook School as a recipient of the 2015 California Gold Ribbon School Award Click here for more info. Check out the news report



---
Need Help connecting to myConnect? With MyPlan Portal? Contact the Help Desk . Password Management issues? Click here.
---
Drop-off and Pick-up Etiquette - Do's and Do not's. Please Click here.
---
At The Mustang Café
The PUSD Wellness Policy Board Administrative Procedures on Wellness
---
THE ACADEMY AT MEADOWBROOK
Click here for all the information on this innovative program.
"Meadowbrook Middle School has a rich tradition of academic, athletic, and extra-curriculum success and the establishment of an Academy is yet another example of our commitment to pursue innovation for our students."
-Dr. Miguel Carrillo, Proud Principal
---
---
Immunization Requirements-Tdap:
WHOOPING COUGH/PERTUSSIS INFORMATION:
For information on new immunization requirement that affect middle and high school students in English and Spanish Click Here.
For locations and times for Tdap /Immunization shots Click Here
Prevent Meningococcal Disease Click Here .
---
SCRIP
Our Meadowbrook Educational Foundation is pleased to introduce Scrip, an easy, convenient way to earn money for our school with grocery, gas, restaurant and a variety of other stores. Gift card orders are due each Wednesday and can be picked up the following Wednesday. Most gift cards can be RELOADED on-line. Payments can be made on-line through shopwithscrip's "Presto Pay", or drop a check to the finance office by Wednesday.
COMING SOON! payment via "paypal" on the MEF website. To place your order, setup your account @ www.shopwithscrip.com [MEF Enrollment Code: 7EA3DD8938539]. For additional information or questions visit the MEF homepage, Click Here for an Information sheet on getting started, or email mefscrip@gmail.com
---
Check back here for information and updates from our School Resource Officer, Sheriff Deputy Matt Carpenter ( a former Mustang!)
---
BEFORE AND AFTER-SCHOOL PROGRAM:
We have a GREAT before and after-school ASES program all week. After School hours are from school dismissal until 6:00. Need more information? Click Here!
---
Enrollment information for Students new to Poway Unified School District/ or students who have moved and are now returning to PUSD.Click Here
The Poway Unified School District (PUSD) is an equal opportunity employer/program and is committed to an active Nondiscrimination Program. PUSD prohibits discrimination, harassment, intimidation, and bullying based on actual or perceived ancestry, age, color, disability, gender, gender identity, gender expression, nationality, race or ethnicity, religion, sex, sexual orientation, or association with a person or a group with one or more of these actual or perceived characteristics. For more information, please contact the Title IX/Equity Compliance Officer, Associate Superintendent of Personnel Support Services, Poway Unified School District, 15250 Avenue of Science, San Diego, CA 92128-3406, 858-521-2800, extension 2761.